This card descirbes a man who has the courage of hic convictions and a strong beleif in himself. Like the Knight of Wands, the King is warm, charming, and sometimes foolhardy, with a talent for inspiring others to reach for the stars.
He has tremendous zest for life, and his imgination can encoruage us to strive beyond our personal limits. When the influence of the Kind of Wands is strong, we feel opitmistic and capable of living our vision. We are overflowing with exciting ideas and ready to go wherever our questing spirit will take us. We are also able to trust in our intution. We may exmplify the spirit of leadership, and our strong-minded authrotive apporach to life will be inspirational to those around us.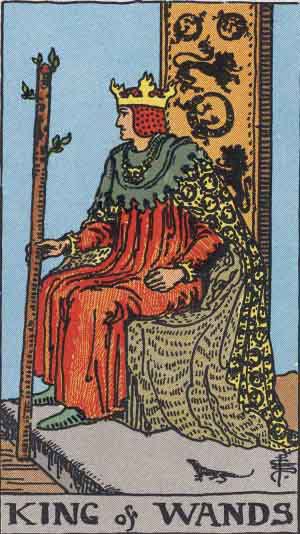 _________________
There is a place where darkness and beutay meet.
Where romanticism and love are a strength
and were the seemingly delicate shine with thier own
power