As the first card, the Ace represents the driving force and the raw potential of the suit of Wands. This card indicates a powerful surge of entusiaism. A wonderfully new phase is heardled and there is an abundence or innovative ideas. Foundations can be laid for creative ventures, but the visiom emboided in this card needs to be backed up by a strong communication to the new goal. Inspiration, optimisim and renewed energy are required to dream up fresh new projects.
The suit of Wands often indicates wordly aspirations in terms of career and this card may symbolize a business venture with the poetential to succeed. All that is needed is faith in our ablity to conjure up a vsision and manifest it in the world.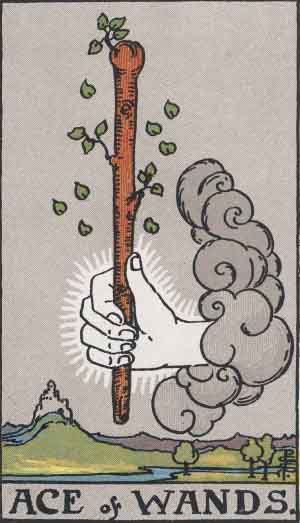 _________________
There is a place where darkness and beutay meet.
Where romanticism and love are a strength
and were the seemingly delicate shine with thier own
power